Looking for a speaker at your next meeting or corporate event or a guest for your next TV, radio, podcast, or article interview?  Have a question about hiring and workforce trends?  Phone, email, or complete the form below.  Ira responds to each request personally.
---
Intuitive, practical and down-to-earth is the way Ira Wolfe has been described by clients and colleagues alike. As founder of Success Performance Solutions and president of Poised for the Future Company, Ira S. Wolfe is considered one of the brightest and most talented minds at assessing employees for job performance and cultural fit. His approach to employee selection and performance management has earned him the endorsement and respect of both business leaders as well as consultants.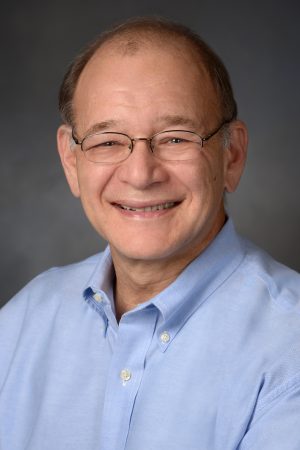 Nearly two decades ago Ira delivered a provocative forecast of the 20-year labor market. Soon Ira found himself speaking to audiences all over North America on The Perfect Labor Storm: Why Worker Shortages Won't Go Away and in 2004 published a book by the same name. In his dynamic yet down-to-earth speaking style, Ira "tracked" the compelling story of demographic, economic, social and technological forces and revealed how far reaching and long lasting the effects would be on the work itself and the workplace.
As business and community leaders began to accept and plan for the changes being forced upon them by The Perfect Labor Storm, a new theme consistently popped up – "What's wrong with the Millennial generation?"  In response, Ira published a new book called Geeks, Geezers and Googlization which discussed how the convergence of a multi-generational workforce and technology was disrupting the way organizations had to recruit, hire, manage, and retain workers.
Like many other workforce futurists, Ira admits he was wrong about one thing. The accelerating pace of change has dramatically and deeply altered labor markets, exacerbated skill shortages, and disrupted business plans much faster than anticipated. This disruption and the challenges most organizations and leaders experience dealing with it motivated Ira to write his most current book, When the SHIFT Hits the Plan.  The book is scheduled for publication last 2016. In the meantime, Ira has released a white paper by the same name that provides the background and preview of what's to come.  You can download it here.
Ira is the also the author of Understanding Business Values and Motivators (2004). He is a columnist for the Business2Business magazine, ReWork (Cornerstone OnDemand Blog), Lehigh Valley Business Journal and has been featured in INC Magazine, Fast Company, Forbes, Business Week, NFIB, Intuit Small Business, Fox Business HR Magazine, Wall Street Journal, New York Times,  PCN Cable, and many regional and national magazines. He is an active blogger, hosting his own blogs at Perfect Labor Storm and Success Performance Solutions.  Ira also hosts a podcast Geeks Geezers and Googlization available on iTunes.
As a result of his leadership, direction, and innovation Success Performance Solutions has attracted clients from its corporate home in Pennsylvania to nearly every state in the US, Canada, and a growing international business in Europe, Asia, and Africa. These clients include manufacturers, hospitals and health care systems, retirement communities, distribution centers, call centers and technology firms as well as many entrepreneurs and consultants.
Ira has been an active community leader, having served on many boards of directors including Maryland Capital Enterprise, Lancaster Chamber of Commerce and Industry, Ocean Pines Chamber of Commerce, and Ephrata Community Hospital. He also served as chairperson of the Lancaster Prospers Entrepreneurial Task Force.
You can reach Ira direct at 484-373-4300 or email: iwolfe at super-solutions.com.
Was This Post Helpful: