<This article was first published by the Herald-Tribune on June 27, 2016>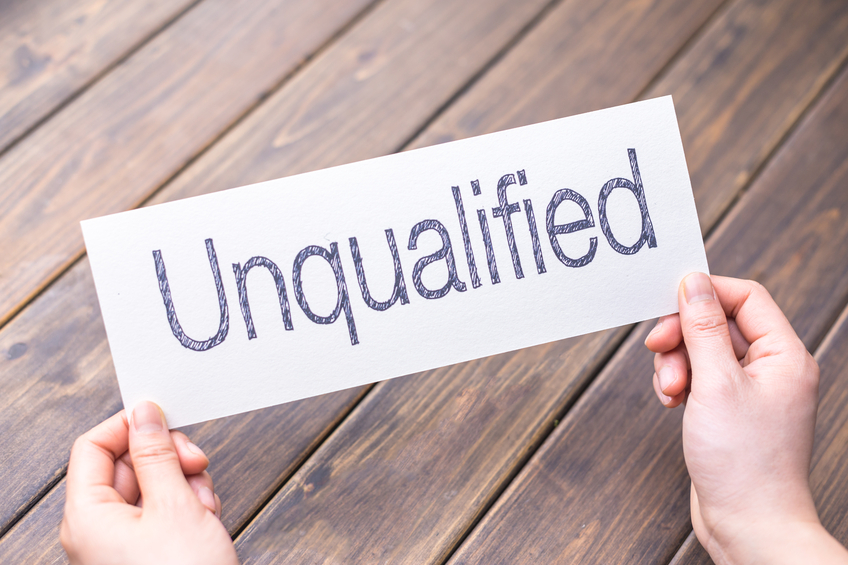 Partially as a result of the great recession and the housing debacle, many jobs have disappeared in the United States. Where did these jobs go and will they come back?
About China
According to NBC News, 2.7 million jobs were lost to China in the decade between 2001 and 2011. Many of these lost jobs, an estimated 2.1 million, (77 percent) were in the textile industry. More than 1 million jobs (37 percent) were in the computer and electronic product category. China and the United States are the two largest manufacturing economies in the world.
Do we blame China because they have lower labor costs? Are these jobs likely to come back anytime soon, or ever?
Job sectors and cities
According to an Economic Policy Institute study by Robert Schott, about 50,000 manufacturing facilities in the United States have been shuttered since 2001. "Very few are coming back anytime soon." New Hampshire lost the most jobs (2.94 percent), followed by California, Massachusetts, Oregon, North Carolina, Minnesota, Idaho, Vermont, Colorado and Texas.
In the decade from 2010 to 2020, the United States is expected to add 20 million new jobs. Certain medical and personal-care jobs will make up over 50 percent as the baby boomer generation swells.
The website 24/7 Wall St. lists the top 10 American cities adding the most jobs as an increase of the number of people employed there. They are: 10 – Lafayette, Louisiana, 8.5 percent; 9 – Naples-Marco Island, 8.6 percent; 8 – Elkhart-Goshen, Indiana, 8.9 percent; 7 – Holland-Grand Haven, Michigan, 9 percent; 6 1 – Laredo, Texas, 9 percent; 5 – Blacksburg-Christiansburg-Radford, Virginia, 9.9 percent; 4 – Gainesville, Georgia, 10.6 percent; 3 – Midland, Texas, 11.2 percent; 2 – Columbus, Indiana, 14.5 percent; and 1 – Odessa, Texas, 18.4 percent.
With college students struggling to find work, what are the most promising sectors for jobs in the near future?
Here they are, according to 24/7 Wall St., expressed as a percent of 2010 employment, followed by the median annual wage: 1 – actuaries, 87.1 percent, $87,650; 2 – glaziers, 79.7 percent, $36,640; 3 – statisticians, 74.5 percent, $72.830; 4 – pest control workers, 70.9 percent, $30,340; 5 – interpreters and translators, 69 percent, $43,300; 6 – optometrists, 68.4 percent, $94,990; 7 – natural science managers, 68 percent, $116,020; 8 – market research analysts and marketing specialists, 67.8 percent, $60,570; 9 – insulation workers, 67.5 percent, $35,110; and 10 – environmental science and protection technicians, including health, 65.9 percen, $41,380.
I posed this question at helpareporter.com: "Is it possible to bring back the jobs and do they still exist?"
Dileep Rao, a clinical professor at Stanford and Florida International University who also is with InterFinance Corp., says. "We need to focus on growing entrepreneurs, not small business, not Fortune 1000 companies and not venture capital. Make trade agreements more balanced so that we can export as much to a country as they export to us."
Samuel Rines, a senior economist and portfolio strategist with Avalon Advisors, said, "Some manufacturing may return to the United States. Automation, including robotics, is allowing the U.S. to become increasingly competitive in manufacturing, but with fewer and different jobs. However, labor-intensive manufacturing is far more likely to move to Mexico than the U.S. The jobs that return are not the same as the ones that left."
Ira Wolfe, president of Success Performance Solutions, writes about workforce trends. "Any job that can be automated will be. With enormous improvements in artificial intelligence, service and professional jobs are also at risk. It's estimated that nearly 75 percent of all current jobs are at significant risk to become extinct or dramatically altered within the next 10 to 15 years.
"Bringing jobs back that meet the current skill level of the majority of employees only lowers the bar for productivity. Without gains in productivity, our economic drivers and global competitiveness stall. Technology structurally disrupts labor markets. We've not experienced structural disruption like this since the Industrial Age. New technology kills old jobs and creates new ones. What we really need are better jobs. But those jobs require different skills.
Wolfe adds, "The solution is better education and skill training. The political response has been to pour more money into old programs and expect a different result. Meeting business demands requires a different delivery system and business model. We know that our education system needs help. Attempting to train a laborer to become a health care provider seems to make sense but, to date, this has been largely unsuccessful.
"It's not an easy fix," Wolfe says. "Rhetoric won't solve the jobs crisis. It just gets politicians re-elected."
"From a macroeconomic standpoint, we might be trading a small number of jobs for much higher pricing for all Americans on many goods and services," suggests Alex Zapesochny, president and CEO of iCardiac Technologies Inc.
Gary Patterson, of Fiscal Doctor Inc., said he believes, "It is possible to bring the jobs back if and when the U.S. has the political guts to bring a value added tax like other countries use. With a level playing field, U.S. manufacturing would be more competitive."
"Jobs won't come back unless domestic factors change," says David Tal, president of Quantumrun.com. "These factors may include ending or rewriting existing free trade agreements or investing in enough automation technology that will make domestic manufacturing once again more economical than outsourcing."
For me, what really matters most is the ability for you, and perhaps recent graduates in your family, to stay gainfully employed in meaningful, well-paying careers that fulfill dreams and aspirations. If that is combined with an entrepreneurial spirit that helps create jobs, so much the better.
Dennis Zink is a volunteer, certified mentor and chapter board chairman of Manasota SCORE and chairman of Realize Bradenton. He is the creator and host of Been There, Done That! with Dennis Zink, a nationally syndicated business podcast series. He facilitates a CEO roundtable for the Manatee Chamber of Commerce, created a MeetUp group, Success Strategies for Business Owners and is a business consultant. Email him atcentreofinfluence@gmail.com.