Management has much to be concerned with. The economy is improving but many domestic and global threats remain.  Job creation is increasing but unemployment remains high. But lurking in the shadows is a risk few companies are prepared to address.
According to the Bureau of Labor statistics the number of sales jobs will grow at a rate of 7% to 13% (industry dependent) over the next nine years. However the number of sales candidates ages 25 to 40 entering the work force will grow at less than 1%.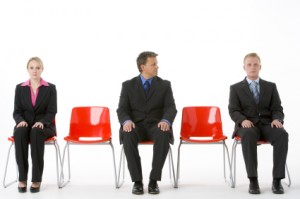 For sales organizations recruiting on a large scale, demand will far outweigh supply. Access to the highly desirable demographic of college educated salespeople with 3 to 5 years of sales experience will be extremely limited. An extreme shortage of college educated sales candidates with 1-5 years already exists in several markets.
Fewer qualified salespeople set the stage for increased competition. Most salespeople who are worth their salt are already working.  The pool of available sales talent is shrinking.
More competition means the cost of finding and attracting candidates will increase. The balance of power is shifting from business to the candidate. Organizations of all sizes will find themselves in a war for sales talent unlike anything we have experienced in the past 5 years.
Most companies invest between $250 and $1000 just to get a single sales candidate in for an interview. With this level of investment on the line (not to mention the soft cost of time invested by recruiters) it is imperative that your hiring team put the best foot forward with potential candidates.
There is no magic pill for winning the sales talent war. The market for sales talent has changed. Many organizations are simply ill equipped to compete for sales talent in the new market paradigm.
The brutal reality is if you hope to take advantage of growth opportunities presented by the improving economy, and stay ahead of your competition you must be fully staffed with qualified salespeople ready to sell.
5 Sales Hiring Trends in 2012
It will likely cost more to compete for top sales talent. Analyze your current sales recruiting budget
Employer branding is critical to attracting top sales talent. The best salespeople want to work for the best companies. Consider enhancing your employment brand.
Leading edge organizations will utilize multiple recruiting sources that help them reach as many sales candidates as possible. Multiple sources improve your probability of getting in front the right sales candidate at just the right time.
Your existing sales team is at risk when competition is high. Other companies will gladly promise your best people more money, benefits, opportunities for promotion etc., to lure them away from you.
The pressure to increase and maintain sales headcount will place a premium on sales recruiting and retention efforts.
In 2012 the job market will be flooded with available sales jobs. With so many choices available to candidates, sales recruiters and hiring managers will be challenged with gaining the attention of potential sales candidates. Maintaining a robust pipeline of qualified candidates will become a huge challenge.
You can download a full report from SalesGravy.com about The Emerging War for Talent, SalesGravy.com